Recommend
Ultimate Concrete To a Friend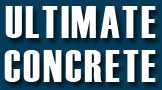 Call Ultimate Concrete Today at:
(703) 378-2505
Quality - Craftmanship - Service - That's Ultimate Concrete
This amazing method makes it possible for you to simulate the look of true weathered stone, marble, tile, and many other surfaces in just a few hours.

Unlike conventional paints or coatings that flake and peel, our unique formula penetrates and reacts chemically to become a permanent part of your concrete. Floors are so authentic looking, there's no limit to what you can do.
This method is used to beautify walkways, concrete walls, plazas, patios and more. Choose from ten standard colors to create the right effect for your concrete project.
A chemical reaction produces oxide colors on cured concrete by reacting with the free lime in the concrete's surface. The process produces a variegated look that is easy to maintain, is UV-resistant, and will not chip, crack, or peel. It also reduces surface-glare on concrete walkways, concrete driveways, concrete patios, and concrete entrances.
Serving Northern Virginia, D.C., Fairfax County, Arlington County, Loudon County, Alexandria, Annandale, Burke, Springfield, Prince William County, Fairfax, Vienna, Oakton, Great Falls, Mclean, Reston, Herndon, Fairfax Station, Clifton, Falls Church, Arlington, Ashburn, Sterling, Chantilly, Leesburg, South Riding, Broadlands