Recommend
Ultimate Concrete To a Friend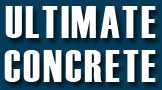 Call Ultimate Concrete Today at:
(703) 378-2505
Quality - Craftmanship - Service - That's Ultimate Concrete
Ultimate Concrete epoxy coatings are heavy duty, resistant to abrasion, impact, chemicals, and heavy traffic. Our Epoxy / Urethane System has superior adhesion to concrete, masonry, and steel. In addition, it can withstand repeated scrubbing whether internal or external. Ultimate Concrete's Epoxy / Urethane System has long wear life and proven performance and it's USDA approved.

Another benefit to the Epoxy / Urethane System is it eliminates concrete dust problems which are perfect for those with allergies or are sensitive to those types of materials. This product can be applied over garage floors, basement floors, showrooms, retail stores, laundry rooms and utility rooms. It's an excellent choice for any high traffic area!

The Ultimate Concrete Epoxy / Urethane System will save you money too! By applying our Epoxy / Urethane system it will help to brighten up the environment that it's applied to. This reduces lighting usage. Because of the strength of this product it means less wear and tear as well as reduced maintenance.

Customize your garage, basement or commercial space!

Customize your garage floor by making it reflect your love of sports. Deck out your garage with your favorite team's emblem while beautifying and protecting the floor. We can embed any design or picture into your concrete floor for a truly customized look. Just think of how impressed your friends will be when they see your new floor! If you have a commercial space, think how impressed your competition and customers will be seeing your logo displayed.

Epoxy coatings can even take on the look of Granite or Quartz beautifying any entryway, laundry room, or any other desired room.

Give Ultimate Concrete a call today at (703) 378-2505 to find out how we can help you enhance your living or retail space.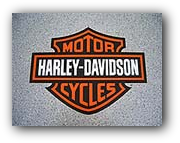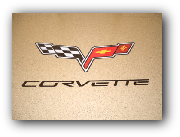 Copyright 2014 - Ultimate Concrete of Virgnia - All Rights Reserved
Serving Northern Virginia, D.C., Fairfax County, Arlington County, Loudon County, Alexandria, Annandale, Burke, Springfield, Prince William County, Fairfax, Vienna, Oakton, Great Falls, Mclean, Reston, Herndon, Fairfax Station, Clifton, Falls Church, Arlington, Ashburn, Sterling, Chantilly, Leesburg, South Riding, Broadlands