Recommend
Ultimate Concrete To a Friend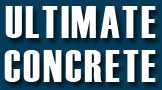 Call Ultimate Concrete Today at:
(703) 378-2505
Quality - Craftmanship - Service - That's Ultimate Concrete
Partners:
Basements
Our focus is on two primary markets: new homes and those 10 or more years old. In today's soft market, builders are giving things away just to move their inventory. However, there are lots of homes with changing families looking for a refresh, or to finally finish underutilized space. Finishing a basement is the most cost-effective way to build both equity and useable space in a home. We offer better value with enhanced options, superior materials and fine craftsmanship.

Bathrooms
Tired of your 15 year old bathrooms? We will gut and rebuild at affordable prices. Want a custom multi-head shower for two? Take out an unused tub? Do you dream of tumbled marble and granite? Custom tile work and frameless glass showers will anchor the look of your new bath, while adding value and appeal to your most important asset.

Kitchens
The owner has been cooking since the age of 6, is serious about it, and knows his way around a kitchen. He's even had brief stints cooking commercially. With this high level of interest, kitchen work is a passion and very personal to him. Let us talk to you about your ideas, and execute on them.

Home Theaters
Another personal interest, Cory has been actively involved in high end audio and video since the early 1970's. He built his first home theater in 1989; a 7+1 design planned to adapt to changing technologies.

Ornamental Plaster and Stucco
Our craftsman can handle your demanding needs, whether inside or outside the home.

Design Services
We can provide design services for many of your projects, either as a part of the project, or independent of the build-out. We can do it all for you, and even have you appreciate the process.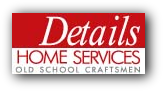 Copyright 2014 - Ultimate Concrete of Virgnia - All Rights Reserved
Serving Northern Virginia, D.C., Fairfax County, Arlington County, Loudon County, Alexandria, Annandale, Burke, Springfield, Prince William County, Fairfax, Vienna, Oakton, Great Falls, Mclean, Reston, Herndon, Fairfax Station, Clifton, Falls Church, Arlington, Ashburn, Sterling, Chantilly, Leesburg, South Riding, Broadlands